General sponsor of B&BC Thailand is financial ecosystem DEEX.EXCHANGE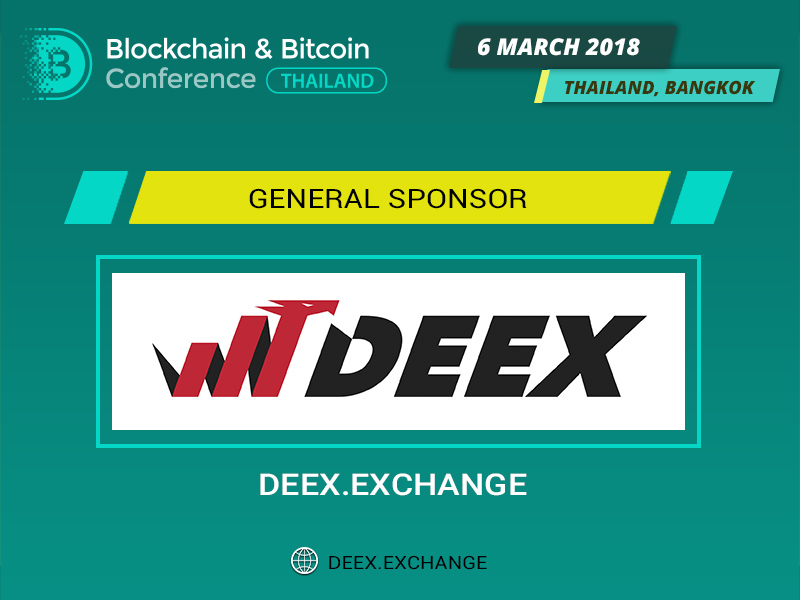 The decentralized cryptocurrency ecosystem DEEX.EXCHANGE will be the general sponsor of Blockchain & Bitcoin Conference Thailand.
DEEX.EXCHANGE is a unique project for cryptocurrency operations with a variety of functions. The service combines a decentralized platform for digital coin trading, a platform for large-scale ICO, a cryptocurrency blockchain fund, a financial messenger, crypto cards and an ATM system.
DEEX.EXCHANGE provides high speed of digital currency operations.
Partners of the platform are successful blockchain projects, developing unique technologies.
The DEEX team consists of well-known analysts and professionals of the financial and cryptocurrency markets.
The DEEX.EXCHANGE platform will present its stand at the exhibition area of the conference, where everyone will be able to learn about its unique solutions.
Register for Blockchain & Bitcoin Conference Thailand!
Please rate this news:
(91 votes, average: 3.71 out of 5.)