Crypto investments in new year: promising altcoins 2018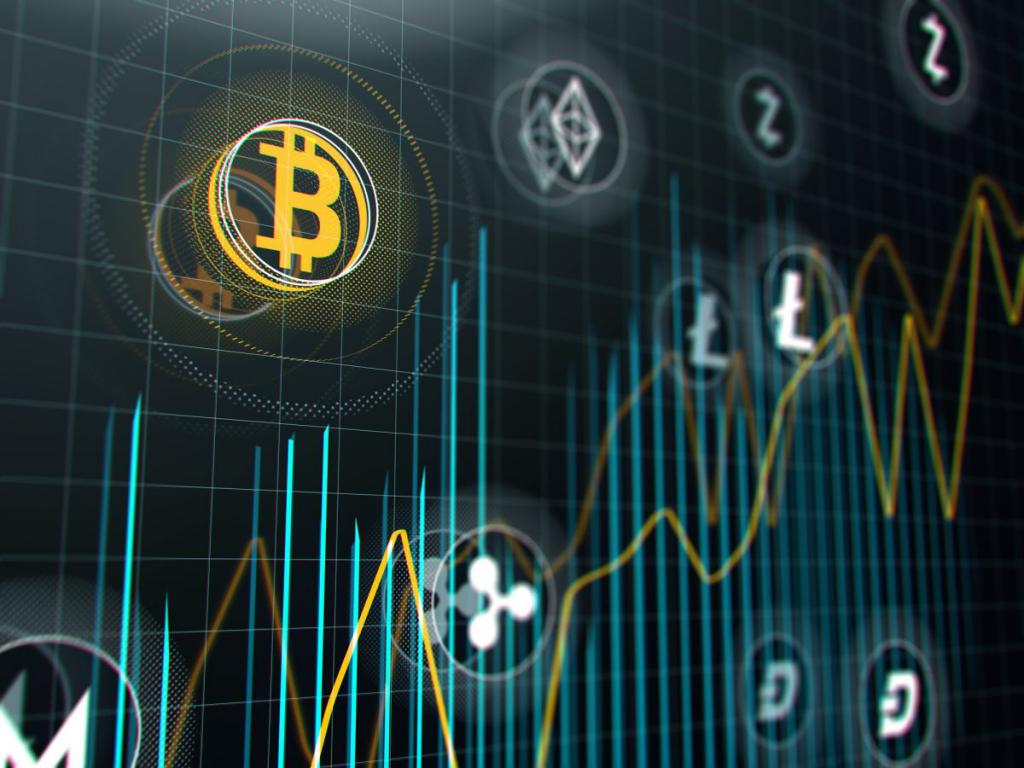 The cryptocurrency market is gradually beginning to grow after the range of falls in January and February: analysts have already mentioned this trend. Therefore, a lot of investors sitting on the fence are thinking again about cryptocurrency purchase. So, which of assets will show a maximum growth at minimum risks for investors? Experts give ambiguous answers to the question about promising altcoins 2018.
Altcoin concept
Altcoins are alternative cryptocurrencies to the major digital asset – Bitcoin. Talking about cryptocurrency generally (including tokens), altcoins are any crypto assets save for Bitcoin.
Today, Bitcoin is a symbol of missed profit for risk-averse investors: its price has changed from several hundreds to dozens of thousands of dollars in a year and a half. None of world's assets have shown such a growth. However, everything points to the fact that Bitcoin has already reached its peak and won't grow at such rate. The boldest predictions expect its fourfold increase.
"Bitcoin could be at $40,000 at the end of 2018. It easily could,"

Michael Novogratz

said

on CNBC's Fast Money.
At the same time, a lot of young cryptocurrencies have only started their path, and customers hope that they will repeat Bitcoin's impressive achievements.
Which cryptocurrencies will rise in 2018? Various experts offer different theories but their opinions partially intersect. We have prepared a composite rating of altcoins based on several sources.
Ethereum
The currency of Ethereum blockchain platform raised from $10 to $1200 in 2017. This year, ETH tokens are predicted to have great prospects, because the platform is developing and upgrading, as well as designing new projects. Currently, following January and February falls, the exchange rate is about $900.
Ripple
This cryptocurrency is popular for payment services because of Ripple blockchain being optimized for these purposes: its transactions are quite fast and cheap. Nowadays, Ripple cooperates with several banks and payment systems and expands a range of its partners.
Monero and Zcash
As of today, many traditional coins, including Bitcoin, Ether, and Ripple, are criticized for their transparent transactions. Therefore, one can easily track a payment history. Some cryptocurrencies are striving for fixing this disadvantage and offering payment systems with anonymous transactions. So, Monero and Zcash have found their customers. In 2017, these currencies significantly went up in price. Moreover, they are predicted to face the further growth. However, there is a danger that they will appear to be beyond the law after the adoption of new cryptocurrency laws.
IOTA
This altcoin is a currency of the IoT blockchain project. Today, the demand for IOTA is limited to the IoT market, which is pretty small but has a huge potential. "The global IoT market will grow from $157B in 2016 to $457B by 2020, attaining a Compound Annual Growth Rate (CAGR) of 28.5%," Forbes believes. The IOTA price will rise along with the market.
NEO
This currency is dubbed Chinese Ethereum. It features smart contract opportunities and digital asset control options. The project is rapidly developing: NEO Company cooperates with several successful blockchain startups and participates in the development of Elastos OS to improve blockchain and Smart Economy.
Litecoin
Today, this project resulted from the Bitcoin fork is successfully growing and testing new technologies. The Bitcoin disadvantage is scalability (the block size) and mining complexity. Litecoin allows to overcome these deficiencies. It is obvious that Litecoin is one of the most promising altcoins 2018 because of its growth during a number of January falls. Currently, its rate is exceeding $200.
NEM
It is one of few existing blockchain projects based on the proof-of-stake algorithm. The project is developing the Comsa ICO platform able to optimize cryptocurrency crowd sales.
Status
It is a social blockchain network: browser, messenger, and gateway into the decentralized world. The community interest in this project is enormous, thus coins are expected to rise.
Ethereum competitors
Inspired by the popularity of Ether, several companies (Waves, EOS, BitShares) have designed platforms for decentralized apps. All the projects have advantages determining their potential.
Key rule of investments in altcoins
All cryptocurrency investors know that the portfolio diversification is quite important on this market. Even the most promising projects can fail or appear to be scams. Such examples include Tezos stuck in team's internal dissent and several projects recognized as scams by US regulators: PlexCorps and REcoin Group Foundation. Therefore, you should always have several various assets in your portfolio in order not to lose your investments.
Please rate this news:
(112 votes, average: 3.7 out of 5.)