Forget bitcoin: Best cryptocurrencies for investing. 2018 edition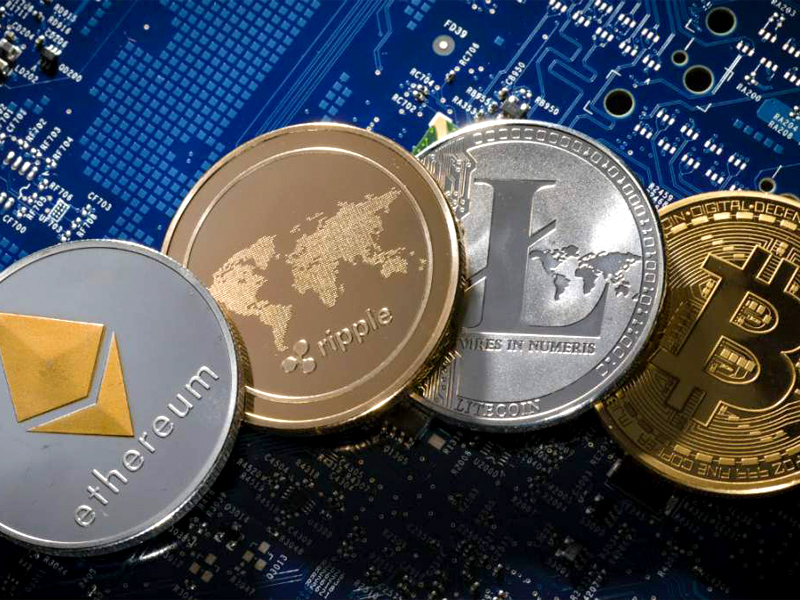 To date, the overall number of digital coins has exceeded one thousand. New coins appear almost every day but not all of them manage to stay afloat.
Here is an analysis of the best cryptocurrency to watch 2018. Let's see what's destined for digital coins this year.
What awaits bitcoin
Just in one week, from 12 to 17 of December, bitcoin rate fell by 45%. Such a sharp price decline showed that the "buy only" method can bring profit to investors, but also put them out of business.
So should bitcoin be considered the best cryptocurrency to watch 2018?
According to the analyst of a brokerage company NordFX John Gordon, the bitcoin rate may drop to $4,500 – $10,000 in 2018. However, its price will not stay at this level for long. Experts predict that bitcoin rate can reach $50,000 - $100,000.
FunFair Technologies CEO Jez San is less optimistic. He believes that the demand for bitcoin is gradually falling. It is not effective due to high commissions and slow transactions. Moreover, because of its unreliability, bitcoin can not be considered as an investment. Jez San compared bitcoin to OS - DOS, and Ethereum to Windows or Mac OS.
Promising altcoins
It is quite difficult to predict coin rates on the cryptocurrency market, because the volatility coefficient has only increased. Nevertheless, there are some most promising cryptocurrencies, the value of which will only grow. Let's look at some alternative to bitcoin candidates for the title of the best cryptocurrency to watch 2018.
Ethereum thanks to smart contracts and corporate support, many corporations choose this cryptocurrency in 2018. Analysts believe that the rate of Ethereum has all chances of exceeding $2,000. Positive predictions are based on the development of the Enterprise Ethereum Alliance, which is constantly expanding. It already includes such large international corporations as Intel, Santander, Microsoft.
Ripple is known for its real-time calculation system. It is integrated into the payment networks of several global banks. The creators of this cryptocurrency received financial support for further development of their network in the amount of $9 million from large corporations, including IDG Capital Partners and Camp One Ventures.
Experts predict that we should expect the rate of this cryptocurrency to grow up to $8 by the end of 2018.
Bitcoin Cash is a bitcoin fork, which exists since August 1. It appeared because many spoke against the morally obsolete bitcoin code. Analysts believe that Cash is quite a promising coin – it can solve many of the problems that bitcoin faces.
The rate of Bitcoin Cash depends on a number of factors, which include users refusing to use the original and transitioning to the clone. Specialists believe that by August, the cost of this coin may reach $2,200 - $2,800.
Instead of selling
There are plenty of options to choose from when looking for the best cryptocurrency to watch 2018. Other promising cryptocurrencies can be added to this list, among them are Zcash, Golem, IOTA, Cardano. The demand for these coins is increasing and they can pleasantly surprise investors in 2018.
We also shouldn't forget about new virtual currencies. The probability of bitcoin price exceeding $50,000 mark is logically unlikely, but the potential for any young cryptocurrency to grow in price by 50%, or even 100% is quite high.
Please rate this news:
(77 votes, average: 3.68 out of 5.)