TOP 10 promising cryptocurrencies in 2018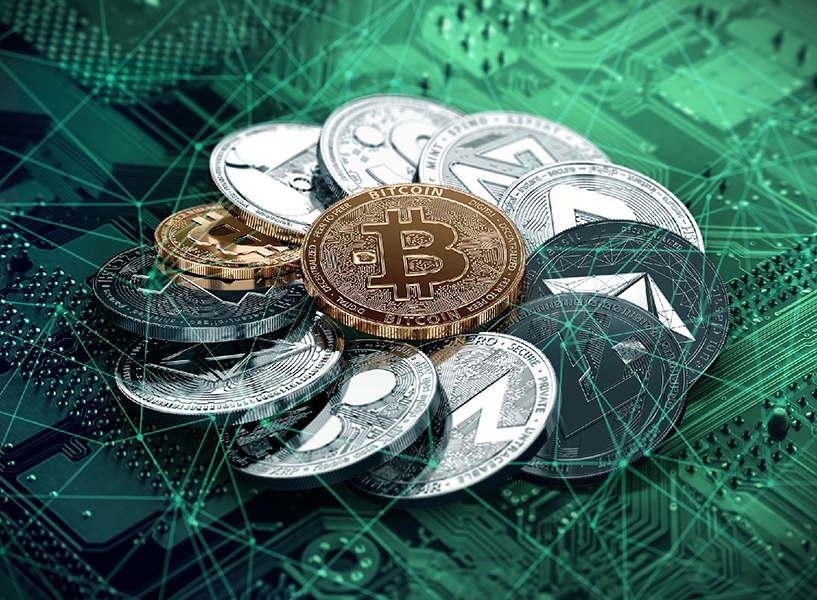 People who have risked to invest in bitcoins in 2013 are currently having pretty good profit from their investments. During this period, the digital currency rate grew more than 15 times: from 1000 to 15 000 dollars.
Other coins are trying to repeat the bitcoin success. As of today, the price of the majority of them is not exceeding 1000 dollars. However, some projects are very likely to achieve the results and even surpass the success of so-called gold in the cryptocurrency world.
We have prepared a review of the most promising cryptocurrencies in 2018. The rating is based on cost increase, capitalization, number of coins in circulation and daily volume of trading.
Business solutions
Ethereum
Ethereum ranks second in the list of the most valuable cryptocurrencies. Its capitalization reached 67 billion dollars by 2018. In December 2017, Ethereum overcame 850 dollars for the first time due to the high popularity of such decentralized applications as CryptoKitties and EtherDelta. According to cryptocurrency analysts, the Ethereum exchange rate will grow in 2018, but it won't be as rapid as Bitcoin's. Experts suggest that its price can be increased by 100% next year.
Predicted price in 2018: 1500-2000 dollars
Ripple
The coin was added to the TOP 10 promising cryptocurrencies partly due to the contribution of financial establishments and the active integration of Ripple blockchain technologies into their infrastructure. All the prospects for 2018 are related to the further attraction of customers in order to integrate Ripple into their systems. Kamil Przeorski, a co-founder of the Experty.io platform, along with other crypto analysts suppose that Ripple has a huge potential. Its price is expected to exceed 2 dollars in 2018.
Predicted price in 2018: 2-3 dollars
Bitcoin alternatives: even faster
Litecoin
Litecoin with 16.5 billion capitalization is considered to be one of the favorites in 2018. It ranks 5th in the top leading cryptocurrency list. is similar to Bitcoin in terms of many features, but the speed of network operations and the confirmation of transfers on Litecoin are faster. The LTC rate has started growing because of news that Bitcoin is not a major currency on Steam. According to crypto analysts, if LTC manages to occupy Bitcoin's position, its price will grow by 40%-50%.
Predicted price in 2018: 400-500 dollars
Dash
One more promising cryptocurrency in 2018 is Dash. 2017 was quite a successful year for digital coins. The cryptocurrency asset was supported by such well-known projects as Trezor, Jaxx and Exodus. Consequently, the cost of Dash grew by almost 20%. Bitcoin issues are the key factor affecting the Dash price. Once the Bitcoin exchange rate starts falling, Dash starts rising.
Predicted price in 2018: 1500 dollars
Network anonymity
Zcash
Zcash shows stability and reliability for investments both in the near and long term. Currently, the price of Zсash is 326.5 dollars. However, crypto analysts suggest that ZEC price will be more than 1200 dollars in 2018. It is cryptocurrency anonymity that will encourage such a growth: neither remitter/recipient addresses nor amounts of transfer are publicly available.
Predicted price in 2018: 1200 dollars
Monero
Monero is also included to the top promising cryptocurrencies in 2018. It was launched in 2014. According to estimates, the last crypto coin will be obtained in 2022 but even then a limited number of will be available for mining. The coin rate has been unchanged for a long time. However, in 2017 the price of Monero rapidly went up because of high anonymity level. Experts believe that cryptocurrency can grow by 20-30% in 2018.
Predicted price in 2018: 200 dollars
Fantastic Four
Besides six leaders, we should also examine less popular but not less promising cryptocurrencies in 2018:
Wave: such factors as anonymity, law fees, transaction speed, fast cryptocurrency exchange, active development of the legal sector will attract investors. As the result, the cryptocurrency exchange rate is predicted to reach at least 30-35 dollars in 2018.
IOTA: in 2018, the coin growth will directly depend on cryptocurrency integration into the IoT system. If a scenario is negative, the cost will be 4-5 dollars. And if one announces certain plans to integrate IOTA into IoT devices, the price can exceed 10 dollars.
NEM: in 2017, the currency showed 65% growth. And this figure will keep growing, which allows to refer NEM to promising cryptocurrencies in 2018. Over the next year, the NEM price will hover around 20-30 dollars.
EOS: the price of EOS tokens grow every day. Experts believe that EOS will cost 15-20 dollars per coin in 2018.
Subscribe to the news of Blockchain & Bitcoin Conference Thailand on Facebook and Telegram!
Please rate this news:
(113 votes, average: 3.7 out of 5.)