Pitch session as part of Blockchain & Bitcoin Conference Thailand: opportunity to present product's advantages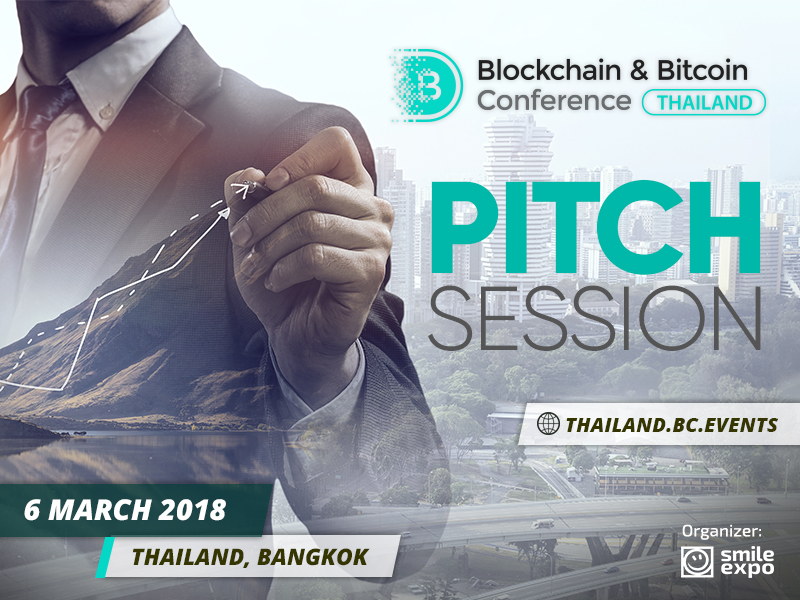 Blockchain & Bitcoin Conference Thailand will include a pitch session for companies presenting their stands in the exhibition area.
Developers of blockchain-based innovative solutions will present their products in the form of a series of short presentations. Each of the companies will prepare a five-minute report in order to present the advantages of their developments to potential investors and partners.
Pitch session offers the following opportunities:
to attract investors;
to attract new business partners;
to present your product in a favorable light;
to draw the participants' attention to your stand;
to gain visibility of your project in the blockchain community.
Advantages of the pitch session for guests:
Save time: in a few minutes you will learn everything important about companies.
Focus your attention: determine the companies that are interesting for you and work with them.
See a full picture of the event: you won't miss any exhibitor.
As the result, participation in the pitch session will help companies to gain visibility and attract additional funding.
Do you want to participate in the pitch session? Register now!
Please rate this news:
(89 votes, average: 3.69 out of 5.)